Stay tuned as we will be announcing our
2015 Keynote Speakers very soon!
---
2014 Keynote Speakers:
William Kenower
Write Within Yourself: An Author's Companion
, and is the Editor-in-Chief of 
Author
 magazine, an online magazine for writers and dedicated readers. He writes a popular daily blog for the magazine about the intersection of writing and our daily lives, and has interviewed hundreds of writers of every genre. He also hosts the online radio program 
Author2Author
 where every week he and a different guest discuss the books we write and the lives we lead. He lives in Seattle, WA with his wife and two boys.
Visit Bill's website.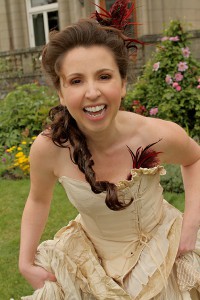 Delilah Marvelle
Delilah Marvelle is a USA TODAY best-selling author and the winner of the Reviewer's Choice for Best Sensual Historical Romance of the Year. Booklist named her historical romance 'Forever and a Day' one of the TOP 10 Romances of the year. When she isn't writing, she's digging through inappropriate research books that include anything in history having to do with courtesans, brothels, sexual contraptions that were never properly used and other fascinating forms of dirty history that didn't make it into college textbooks. She includes all of her research in her books to ensure countless hours of entertainment and continues to take pride in knowing more about dirty history than most people feel comfortable with.
 Learn More about Delilah's award winning books and the author at: http://www.delilahmarvelle.com/