Rivers of Ink is so excited to partner with the Friends of Mid-Columbia Libraries this year to offer a free Poetry and Flash Fiction contest!
Details
Rivers of Ink is looking for previously unpublished work in poetry and flash fiction regarding the theme:
The Future You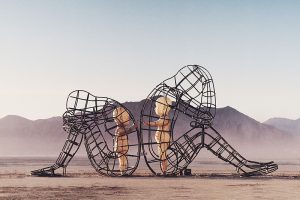 What transformations can we expect from ourselves and in our environments as we navigate an ever-changing timeline? How will our current decisions and values alter our common future? Feel free to explore this theme in broad and unexpected ways. Any and every genre is welcome
Official Contest Rules
Contest is open to anyone ages 15-115.
 Participants may enter both categories, but may submit only one entry per category (one poetry piece and one flash fiction piece).
 Entries are limited to a 30 line limit for poetry and a 300 word limit for flash fiction.
All winners and finalists will be published online and cited in future advertisement and announcements. Entrants retain all publication rights.
Prizes must be picked up in person. They will not be delivered.
No purchase necessary to enter. Entrants do not need to be library or Rivers of Ink members to participate.
Entries must be submitted by 11:59 pm PST, June 30, 2017.
All entries must be submitted online using the form on the contest web page.
Entries will not be editable and cannot be returned after submission. Please keep a copy for your records.
Employees of MCL, Rivers of Ink Conference organizers, and Rivers of Ink speakers are not eligible for prizes.